Welcome to the Dragon Quest Wiki, a collaborative encyclopedia for everything and anything that is related to the Dragon Quest. There are 5,992 articles and we are still growing since this wiki was founded in March 2006. The wiki format allows anyone to create or edit any article, so we can all work together to create a comprehensive database for the Dragon Quest franchise. Don't forget to visit this wiki's Manual of Style before editing.
Blogs
Dear Dragon Quest Wiki Team,

my name is Hydrotoxinlaser (Hydro 📢 (talk)Hydro) and i'm a collaborator from the german Dragon Quest Wiki.

I want to ask, if it is possible to agree upon a cooperation between your DQ Wikia and ours. 

That will mean, that we can exchange informations and screenshots. Some …

Read more >

DQ1 = [[1]]

DQ2 = [[2]]

DQ3 = [[3]]

DQ4 = [[4]]

DQ5 = [[5]]

DQ6 = [[6]]

DQ7 = [[7]]

DQ8 = [[8]]

DQ9 = [[9]]

DQ10 = [[10]]

DQ11 = [[11]]

DWM = [[12]]

Read more >

I think we should have some people working on updating the class pages for DQ VII. It would help a lot of new players, as I can't find any guides that have the new class mastery milestones or the skills each level gets. I've added stuff for the Luminary class (I didn't keep track of most of the ski…

Read more >
Poll
Will you be playing Builders if it comes over to the West?
Chat
Feel like talking about rumors or new Dragon Quest? Just want to talk about Dragonstuff? Visit our socializing areas.
 Forum   Chat 
News Blogs
Featured Character
Hades Nelgel is a character in X.
Featured Place

Port Llaffan is a place in IX.
Dragon Quest Monsters Wiki

Do you want to find info on Dragon Quest Monsters? Check out Dragon Quest Monsters Wiki!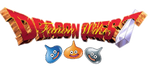 Are you interested in Fanon? Check out Dragon Quest Fanon Wikia!