The Observatory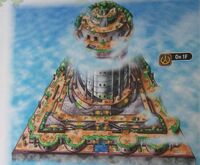 Artwork of The Observatory
The Observatory is the heavenly home of the Celestrians in IX. It is located high about the Protectorate and is accessible only by a portal, or the Starflight Express. The Yggdrasil Tree is located at the pinnacle of the Observatory. The Observatory is equivalent to Zenithia in the Zenithia trilogy.
Storyline
Geological Location
Location Attributes
Layout
Ad blocker interference detected!
Wikia is a free-to-use site that makes money from advertising. We have a modified experience for viewers using ad blockers

Wikia is not accessible if you've made further modifications. Remove the custom ad blocker rule(s) and the page will load as expected.